Cloud accounting software
- Choices, choices, choices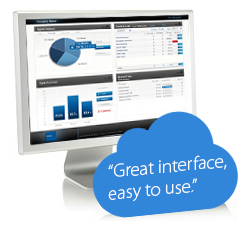 Which accounts software works best?
So how does Twinfield, a long standing provider of cloud based accounts software stack up compared to the goliath of computerised accounting, Sage? This all really comes down to Sage not appearing to take the cloud seriously. Moving from desktop to cloud should be a natural step, but Sage seem to think it is a step only taken by those who aren't serious enough about their accounts to buy Sage's desktop offerings.
Think hard before moving to the cloud
Twinfield is a professional package started by developers who were in at the ground floor back in 1998. Building from scratch as a cloud based accounts package, it has a team dedicated to ensuring its security, and independent auditing by experts. As focused cloud accounts software Twinfield has been built with the view of doing everything you need it to do. The developers have spent 15 years listening to the users (both business owners and accountants) and adapting the software to make sure it is unsurpassed in performance.
In comparison, Sage One is very much a basic entrant package, designed to be little more than an electronic ledger that you can access through the cloud. Twinfield's various packages come in at a similar price to Sage, but offer a broader range of services and functions. Sage One comes in three flavours, which can be described as very basic, basic and pro, while Twinfield scales across eight different packages all designed to used in conjunction with an accountant to offer you support. Both are a cloud accounts package your accountant could be anywhere in the world and still be able to quickly review all of your books at any time.