Cloud accounts
- The bottom line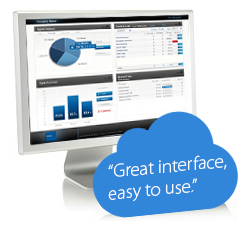 What is my best choice?
"I want to go with a local accountant, the two closest offer Sage and Twinfield. Which should I go with?" What is great about software is that you can generally get a free trial - although perhaps the same can't be said of accountants. Taking Sage One and Twinfield for a test drive should quickly narrow your opinions down. It really is going to be a personal choice - but perhaps a brief meeting with the options in accountant would be a helpful step too.
Don't just think - try it for yourself
You can use both Sage One and Twinfield for a trial period free of charge, so you can see for yourself what they are like before committing to one or the other.
Since the debacle of Live, Sage have dedicated a lot of resources to ensuring that Sage One doesn't suffer the same problems. It does seem that they have learned their lesson as far as cloud accounting security goes. In comparison Twinfield make a great deal of their security and all of the procedures and external independent audits they go through regularly.

There really isn't a direct comparison. If you are solely looking for a basic online accounts package, then Sage One is probably sufficient, although many professionals would say that Sage still aren't trying hard enough or taking the world of cloud accounting seriously, but are just trading on their name.

If you want something more approaching the functionality of Sage's desktop accounts software, with the benefits of being on the cloud and a whole host of apps to be able to use it on your mobile or tablet, then you should opt for Twinfield.