Twinfield Cloud Accounts
- Guards your accounting data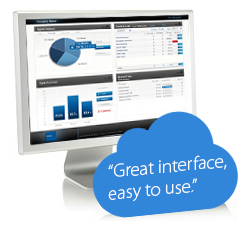 Feel confident that your data is safe
If you are running your accounts through your own computer, you are at risk of viruses, trojans, spyware, and all sorts of other malicious attempts to steal your data. Keeping yourself protected from this is a full time job in itself. Professional quality anti-virus software is only the first step. You need to take proactive stance in protecting yourself. But when it comes to your cloud accounts you can be sure that you have some of the best watchdogs in the business guarding it 24 hours a day.
15 years of dedication
Back in 1998, at the dawn of cloud accounts software, the Twinfield project was started as a way of running your accounts across the internet. Rather than adapting an existing software solution, it was built from scratch and places a massive emphasis on security.
Twinfield is far more secure than running your own accounts software on your own computer. Unless you are an IT security specialist, you might not even spot when your computer is compromised. This is especially the case for small businesses where the home computer shared between the bookkeeper and the kids.
Even the best professional anti-virus software (or even the most expensive) can't be guaranteed to protect your computer from all malicious activity. Not to mention the cost and time needed to constantly update such software.

Twinfield is not only entirely secure, but has systems in place to spot when your connection to their service is being compromised by something malignant or untrustworthy installed by the user and to take steps to protect you and your data.