Twinfield Accounting Software
- Easy, Efficient, Safe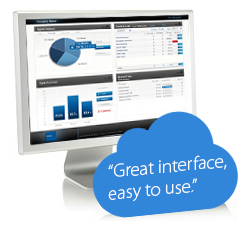 Take your accounts online
Twinfield is a cloud accounting package which gives you access to your accounts from anywhere in the world. A full range of user-friendly functions with professional capabilities.
A better way to work
How nice would it be to have all of your accounts information held in a secure place, but from where you can access it 24/7, from anywhere in the world? How about if it was also constantly updated by your accountant as well, and received updates from HMRC and your bank so you could see the state of your finances instantly.
What if you never had to buy an expensive update for your accounts software which then takes a few hours to install? What if you never had to take another backup, because some friendly, helpful and highly competent people had already sorted things so your data was safely backed up on a daily basis?
Then if we told you that this system can be easily integrated into almost every other existing business application in the world?
Work smarter
Oh... did we mention that it is highly secure?
Well, now you know why Twinfield is so popular. It is used across the UK and the Netherlands by thousands of accountants and bookkeepers who recognise the amazing benefits that come with having your accounts connected. Having not only all of your information available at the touch of a button anywhere in the world can be vital for businesses, especially when it saves time. The fact that you have your accounts data to hand can even impress your bank manager should you be looking to raise a little capital - no need to rely on your last 'end-of-year'.