Cloud accounting
- Your accounts where you need them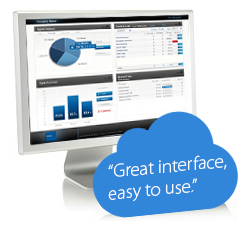 Let your accountant access you books
No need to lug all your books and yourself down to the accountants to go over a minor point - they can log directly and securely into your Twinfield account and have access to all the information they need to help you.
Help with everything
Many local accountants offer support with a wide variety of cloud accounts software. If you opt for Twinfield online accounting, there are many packages which can only be obtained by working in conjunction with a qualified accountant. This is to guard against the fact that some of these tools would be invaluable to money launderers. By offering some of these powerful tools through registered accountants, Twinfield protect themselves and all of their customers from nefarious activity.
The benefits of working through an accountant don't stop with access to Twinfield. You also get assistance with the technical side of doing your accounts, and your accountant will have access to all the technical expertise to answer any questions about Twinfield online accounting software.
The other benefit is that any suggestions you have about the Twinfield online accounting software can be passed back via your accountant to the developers.