Twinfield Cloud accounting
- Safer than houses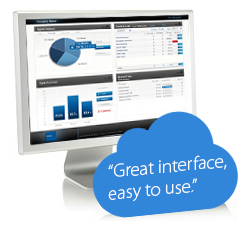 Feel confident that your data is safe
Twinfield does away with much of the potential for problems. You aren't simply uploading your precious accounts information to some random website, but to a state-of-the-art cloud accounting system with audited security, cutting edge technology and a team of professionals tasked solely to upholding the guarantee Twinfield give for the security and privacy of your data.
Are your books safe now?
Twinfield's security and procedures are reviewed by industry experts BDO every three months, to ensure a trusted and an impartial eye is cast over everything they do. After all, it is important that Twinfield know that their cloud accounting software is as secure as can be. As well as all of this protection of your data is topped off with a daily back up routine, where encrypted backups of your accounts are made and held at an entirely separate location.

One other aspect that Twinfield take great care in is where the data is stored. Both the main systems and the backup are all based in the European Economic Area, which means it is protected by strict European laws on data privacy and data protection.

It also guarantees that your data will not be subject to unneccessary government scrutiny, as it is susceptible to in the United States.